The Guilds of Creeper's Lab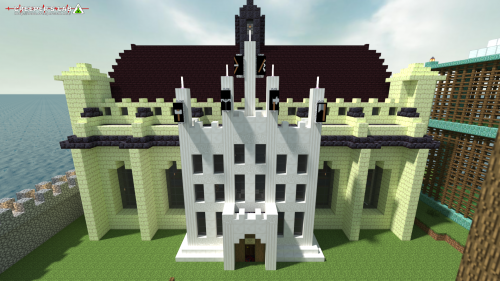 The Guilds are based in a number of Guildhalls. New members such as yourself, known as Apprentices, start at the Laurasia Guildhall which can be found at the end of the Commercial Line in Central.
There are six guilds within the Guildhall, and you are welcome to join any or all of them. Each provides you with unique challenges for you to go away and complete, then come back to the Guildhall to claim your rewards! Each challenge can be done up to five times a month. Prizes are unique to each guild and themed with the guild's activity. The guilds available are:
Ready for a slightly harder challenge? Turn in challenges and save up your vouchers, and purchase a rank certificate to progress in the guild! This will allow you access to the next Guildhall which has harder challenges but with stronger rewards! The ranks are:
Apprentice - based at the Guildhall in Laurasia. Everyone starts here!

Journeyman - based at the Guildhall in Rodinia near spawn.

Expert - based at the Guildhall in Superia near spawn.

Master - based at the Guildhall in Gondwana near spawn.

Take your rank certificate to the Guild Receptionist at the next Guildhall to register your rank. You can still participate in Guilds that are of a lower rank than you - so Journeymen can complete both Apprentice and Journeyman tasks.
After presenting it to the Receptionist you can put it away in your storage. It is strongly recommended that you keep the certificate as there is a small chance that username changes or major updates could revoke your rank and require you to re-register your certificate. Certificates must not be given or lent to other players.
Each guild has a single Grand Master who represents their guild at the Guild Council. This council meets at the Guild Council Chambers located at Creeper Citadel, along with Guild Council Leader Twixxi.
The Grand Masters all sell
special prizes
to their most dedicated guild members. The Council Leader also sells a special prize to people who have shown outstanding dedication to all six guilds.
Important Notes
You don't need to do anything to sign up to a challenge! You can just start doing it straight away. Press the button in the guild to check your progress or claim your vouchers.

All challenges must be completed on the relevant server! So if the Expert Guildhall in Superia asks you to craft iron bars, but you craft them in Laurasia - they won't count.

Doing the opposite of a challenge will count against you! So if the Miner's Guild asks you to mine Emerald Ore, and you get some Emerald Ore out of a chest and place it, these will be deducted from your total. If you check your progress and see a negative number, this is why.

Actions must be done manually by you. Using a dispenser to place blocks or TNT to mine blocks will not count. Farms can be used for kills, but you must manually kill the mobs. Auto-mob-killers won't count. Using an auto-fish-farm is allowed.

Cooking and smelting must be done in a furnace, blast furnace or smoker, and must be collected manually. If the item is removed using hoppers, it will not count. Campfires cannot be used for cooking.

Challenges are changed and counters are reset at some point on the first of each month. This is done manually, so may not be done until later in the day.

Guild Rules
No using alts or friends to cheese the challenges.

No clever workarounds to bypass challenge requirements.

No giving or lending rank certificates to alts or other players.

If you cheat and break these rules, you may be banned from the Guilds.