Continuity!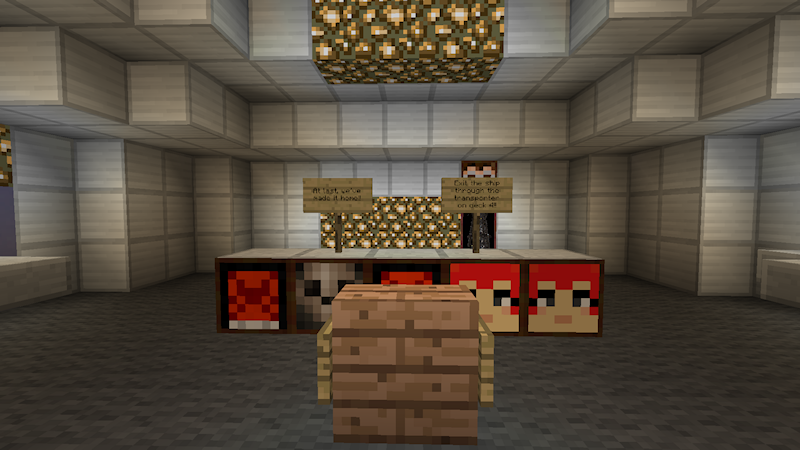 Last year's April's Fools Day event involved running away from an apocalyptic version of Central and finding a rescue ship, the USS Voyager. This year, upon logging in, players found themselves on the bridge of Voyager. A sign claimed "At last, we've made it home!!". The players could then explore the ship, or exit it through the teleportation rooms. Beaming down would drop them on the spawn platform... Wait, what spawn platform?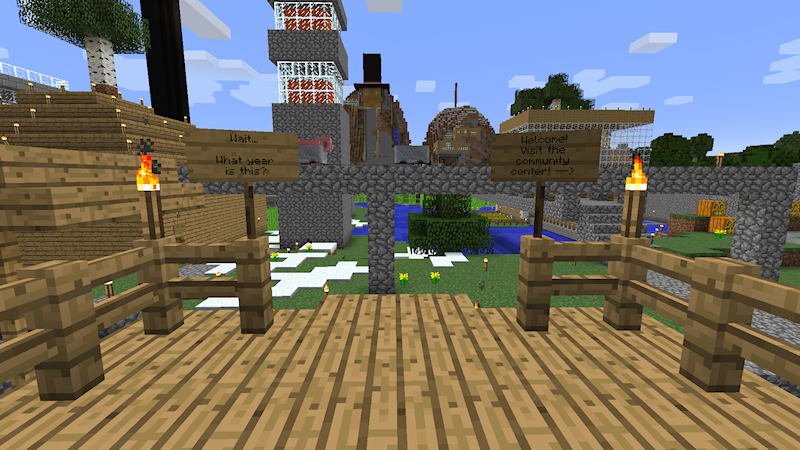 As some quickly figured out, the copy of the world that was available was an OLD backup of the Creeper's Lab, from February 2012. This gave to most the unique opportunity to see how the server looked before they even joined, including buildings that no longer existed! I could have used an even older copy of the world, but I had a reason to use this one: I knew that some players would try to make their way to Port Townshend, and I wanted to reward them for the effort!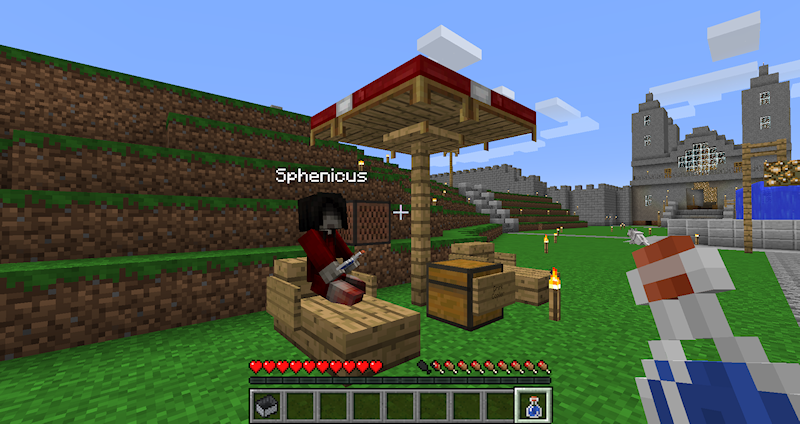 Additionally, PLANES were available: scattered in several chests in Central were special minecarts that actually acted as planes: one could fly around much faster than running or even standard flying would allow, making travelling around much easier. This made the Central-Townshend ride, which takes 57 minutes through the Transoceanic (which didn't even exist back then) go much faster.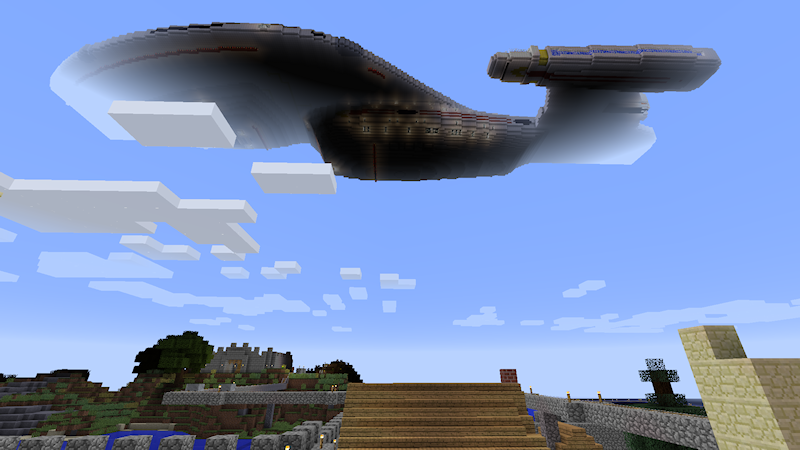 And now, some numbers!
- 49 players joined today to explore the place!
- Despite some expectations, a world border existed: it had a diameter of 29,000 blocks!
- This world might be old, but it still weighted 1.8 GB!
- Using a plane, one could get from Central to Port Townshend in only 15 minutes!
- At least 1 player had his birthday during the event! (Happy belated birthday, Door!)


If you didn't have the chance to join us during the day, don't worry: I've made a render of then-Central, picturing how the place looked.

I hope that you enjoyed this year's event!
---
The admin formerly known as Dr. Cossack.

I post musings, images and nonsense on Tumblr! I play games on Steam! Add me on either/both, and don't hesitate to ask if you want to play something with me!

"There are only three things certain in life: Death, taxes, and Teej's obsessions." ~ RisingDragon (still true in 2019!)