External: Event: boat racing!, Update by Doctacosa
It's been a while since we've had a friendly competition, how about trying something new?

You're all invited this Saturday for boat racing in Central! I've designed a new racetrack using Central's canals, which now form a loop. Put your navigation skills to the test, and see who can come up ahead of the pack!

A few quick rules:
- The first player to complete 3 loops wins.
- You must ride on boats, not swim! If you fall off, quickly jump back in.
- No attacking other players' boats!

Each participant has to bring in two diamonds as an entry cost. The winner of the race will win the pot, along with 10 Merit Points! Second and third place runners will get 6 and 3 points respectively.

The race will begin at 10pm Eastern time this Saturday, in Central, and you're all invited to join us for some fun! You can show up starting from 9 if you want to discover the track or practice on it ahead of time.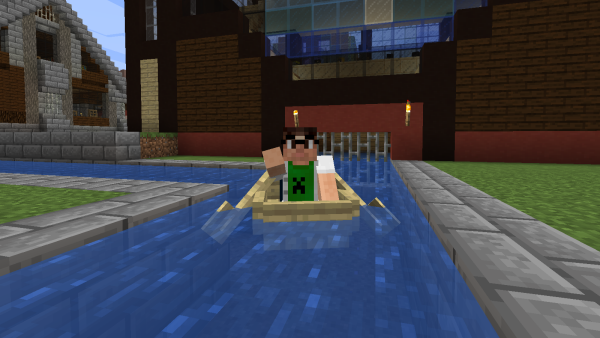 See you then!